Plan Features
Professionally written job advert
Advert optimised for maximum response
Personal login to our recruitment software
Dedicated account manager
4 premium job boards (see below)
As standard we also post to over 100 job boards Including

Glassdoor

, Trovit,

Adzuna

&

find a job

(job centre) and many many more
Have you considered our Premium Package?
30% higher candidate response numbers with overall a higher calibre of candidate
Trusted By
Talent Finder is working with some of UK's biggest brands. Join the recruitment revolution and post a job today.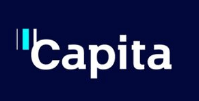 What happens after you buy?
Our recruitment solution is very powerful and helps you to target the BEST CANDIDATES in the industry, without having to pay over the odds and without the 'trial and error' approach.
Confirmation
You will receive confirmation of purchase and instructions on what to do next via email
Job Information
Supply job posting information and our team will work on creating you final draft for approval
Job Posting
Once approved, job is posted and you receive account login details via email
Receive CV's
Sit back and watch applications flood in
Posting is quick and hassle free
Hiring Made Better & Faster With Our Simple Feature Packed Plans
Our Happy Customers
Don't take our word for it, see what our clients have to say.

We have used the service 3 times. i like the model as it misses out the recruitment consultant layer and gives you the chance to contact candidates directly which turns into an initial screening (we found this invaluable) the cv support team have been really helpful and the quantity of cv's received has been strong throughout. i also liked the way the team took feedback on board with one of the roles, then acted on this immediately. We will for sure be using the service again and would highly recommend it.

Having used talent finder for a number of years, we find them both reliable and good value for money. We highly recommend their service to anybody looking for a cost-effective solution. The service is always good and nothing is ever too much trouble.

"Online mbt have been using talent finder for the last 9 months primarily for their hgv1 driver recruitment needs. we have found them to be more efficient than recruitment agencies or newspaper advertisements. whenever we have used their services we have had a steady flow of applicants of which several have been successful and employed. It is a trouble free way to advertise recruitment needs, giving you piece of mind. I have recommended talent finder on numerous occasions."

"Levick's has been sent a steady supply of cv's through from day 1 of using this service. Its been great to have all the interest that has been generated through the talent finder. Makes recruiting a whole lot easier."
Frequently Asked Questions
Find answers to the most common questions
How long does our advert stay live?
Adverts run for 28 days. The only exception to this will be is when your account manager extends it to six weeks on an ad-hoc basis on specified job boards. In addition to this, Indeed operates on a pay per click system (PPC) so this may affect the time a specific advert is listed.  
Which areas do you cover?
As the service is all online, we are able to cover any location within the UK. Candidate applications will be local to you. We will specify a postcode on the system when posting your job which will help locate local candidates.
Which sectors do you cover?
Talent Finder is able to fill any role and has experience covering multiple industry sectors from sales to engineering, medical to management and more. You can view our current vacancies section to see the current roles we're working on.
Am I guaranteed to fill my role?
There can be no guarantee on filling a role. However, if you follow our recruitment guidelines, it's highly likely that you will fill your vacancy. Our success rate is extremely high and your dedicated account manager will work tirelessly to ensure you're satisfied. We encourage you to read the testimonial section on our website to see what other customers have said about our work.
Is there any commission to pay once I make a hire?
There are no additional fees or commissions once you pay your initial start-up fee. Talent Finder is committed to transparency every step of the way to ensure you're successful. It's one of our key differentiators from traditional recruitment methods.
How do I access my cv's?
Our market-leading ATS software allows you to quickly view and organise applications in one convenient location. We can also email applications directly to your inbox on an ongoing basis.     
Which job boards do you post to?
We have access to the majority of the UK's leading job boards. The full list of job boards will change from time-to-time so it's best to contact a member of our team for an up-to-date list.
How long does it to take to post my job?
We aim to post your job on the same day you contact us, as long as payment has been cleared and the job advert approved. To make this happen, payments would need to be submitted before 3 PM on a working day. If not that day, we will generally complete the task of posting your vacancy by the next working day.
How many candidates can I have hired from one advert?
You are free to hire as many candidates as you see fit. We charge no commission and have no limits as to how many you can hire.If you have a question which you do not see the answer too please contact our team for further information.