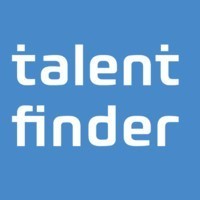 Job Detail
Job Description
Position:  Marketing and Business Development Executive
Salary:  £22 – £25K
Benefits:  Salary sacrifice company pension; Scheme to nominate a charity for receipt of charitable grant; Two paid days for Christian and Voluntary Service
Hours:  Full-time position, 35 hours per week between 8.30am and 5.30pm.  Monday to Friday.  UK-wide travel and hours flexibility will be essential.
Location:  Ruddington Nottingham NG11 6JS
Our client is a Christian Bank which exists to help churches grow.  The Bank's core values mean it shows genuine care and concern for colleagues, customers and suppliers.
The Bank's principal business is mortgage and secured lending to churches and Christian charities. In conjunction with this the Bank provides a range of savings and investment accounts, designed to be the natural choice for Christians and churches, as well as an insurance broking service which serves churches and Christian charities.
The Role:
They are looking for a creative and personable individual to support the new Chief Executive in raising the Bank's brand profile amongst UK churches, so the Bank can better serve the church with property loans, savings products and insurance.
The person will be responsible for social media, website and other communications production and publication, as well as maintaining the Bank's CRM system and proactively generating opportunities with potential new customers.
Skills/Experience Required:
Applicants will need creative design and writing skills and experience, strong IT skills, familiarity with UK evangelical church networks, an understanding of the constraints of marketing in a regulatory environment, and be a self-starting people person.
The role is full time and based in Ruddington, near Nottingham.
Occupational requirement:
[wording re requirement to have a practising Christian]
Closing date: 13 July 2020
In order to be considered for the position, please click the APPLY button and forward a copy of your CV.
Keywords:  Marketing Advisor, Marketing, Business Development Advisor, Business Development, Sales.
Other jobs you may like
Crewe, Cheshire East, England, United Kingdom